Our experienced Executive Team has an unwavering ambition to build the UK's best broking and underwriting group, leading the business to achieve our connected broker strategy which delivers superior outcomes for our clients and rapid sustainable growth.
Alistair Hardie was appointed Group CEO in August 2020. Under Livingbridge's ownership, Jensten aspired to become one of the UK's leading broking businesses. Alistair built an experienced executive team and led the development of Jensten's connected broker strategy, which has seen the business achieve its ambitious growth goals ahead of plan through a combination of strategic acquisitions and organic activity during a period of significant transformation across all areas of the group.
With 35 years' experience, prior to joining Jensten, Alistair spent 10 years in CEO roles within the sector. He oversaw the sale of PE-owned FirstAssist to CIGNA, having quadrupled the business' market share in four years. Following a period as CEO of Cigna Europe, Alistair joined CEGA, leading their sale to Charles Taylor, where he remained as CEO of their Specialist Claims Management business.
Ed joined Jensten in 2018 as CFO and leads our Finance and M&A functions. Experienced at driving growth and creating value, Ed plays a pivotal role in the success of the business' growth strategy.
Qualifying as a Chartered Accountant during his time at PwC, he focussed on audit for non-life insurance and PE clients, followed by a period at EY's insurance advisory business, where he advised insurance clients across the sector on performance improvement, due diligence, and finance transformation. Ed spent 10 years in senior leadership roles at RSA, including CFO, Central & Eastern Europe & Middle East, with a two-year hiatus at BUPA as Finance Director, International Development Markets. Ed returned to RSA for two years as
Finance Director, UK Commercial Lines, before joining Jensten.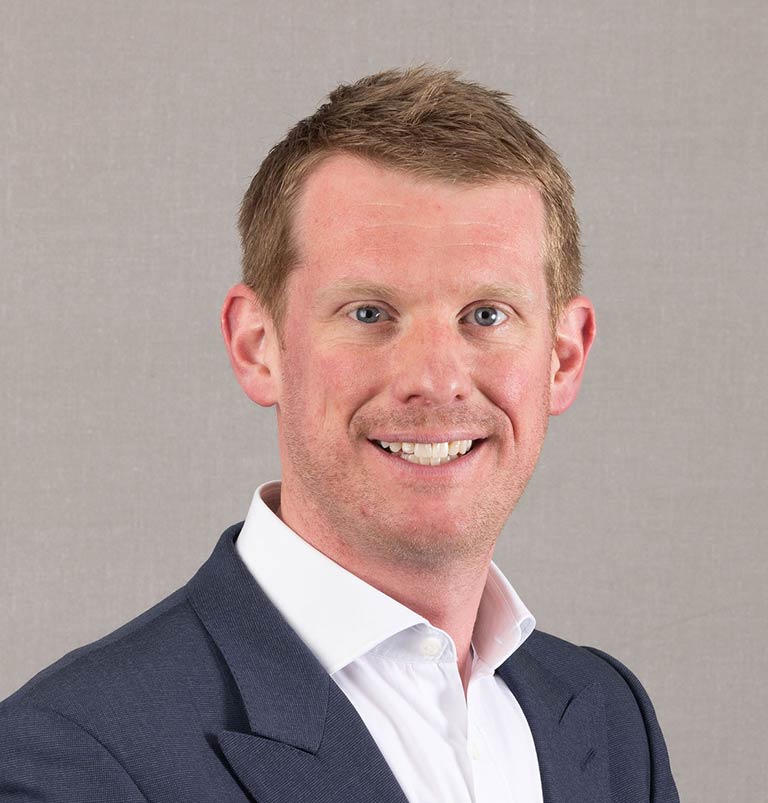 Graeme joined Jensten in 2021 as part of the business' acquisition of Tasker. With more than 20 years in insurance and financial services, his experience has focussed on technology, change management and business transformation, predominately in the M&A and post-merger integration space, as well as technology-led product distribution opportunities. Graeme leads on Jensten's strategy for transformation, technology, operational excellence, and acquisition integration, overseeing the teams that deliver these programmes.
Starting his career at Hewlett Packard, he moved to AWD Chase de Vere, where he became Head of IT. He joined Bluefin where he held several senior leadership positions with responsibility for IT and operations, before being appointed as the CIO of the joint Jelf/Bluefin business, following Marsh's acquisition and merger of the two businesses. Having spent a year as GRP's CIO, Graeme then joined Tasker, where he spent three years as COO.
Rob joined the business in 2021 as part of Jensten's acquisition of Tasker, where he had been CEO since 2018. His experience over the past 30 years has seen him lead divisions and businesses undergoing intense change. Rob has responsibility for Jensten's retail business, Jensten Insurance Brokers, and our broker network division, Coversure, with a strong focus on organic and acquisitive growth, leading the business to continually deliver for clients through an expanding number of regional and specialist centres of excellence.
Qualified as a Chartered Accountant, Rob started his career at PwC where he advised insurance and fund management clients. After five years in Australia with AMP, first as Head of Finance & Strategy and then as Regional Director, Rob was appointed to lead Finance & Operations for Chase de Vere. Having spent two years as CFO at Bluefin, Rob became FD of AXA's UK business before being appointed as CEO of Bluefin in 2015.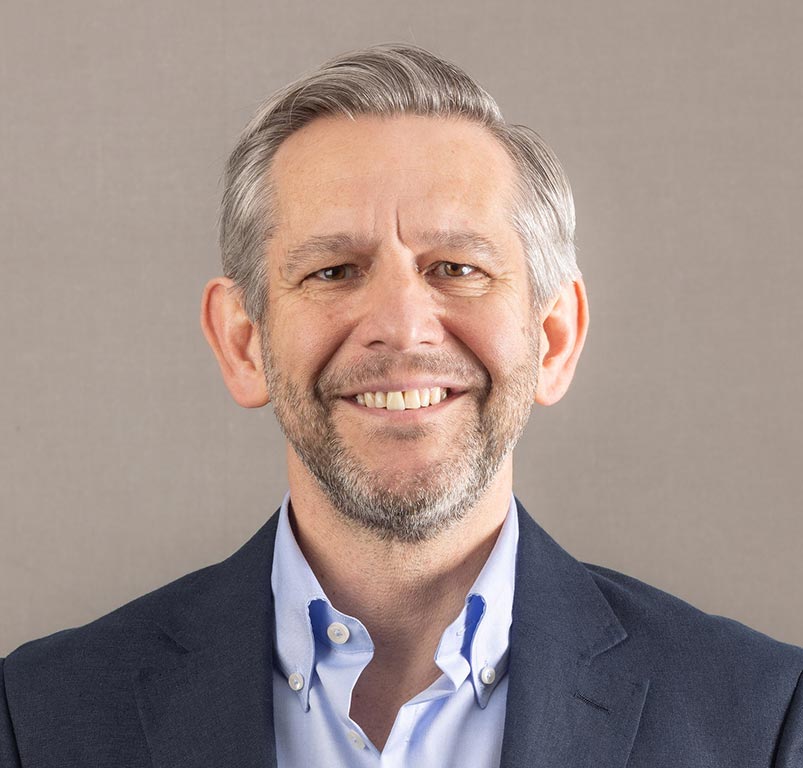 Wholesale Managing Director
Simon joined Jensten in 2019 as Wholesale Managing Director, with responsibility for our MGA and London Market broking businesses, which were merged and relaunched as the Jensten Underwriting and Jensten London Market brands in 2022. With both businesses having seen continued growth, Simon ensures the trading teams are equipped to deliver compelling propositions to brokers, with a constantly developing suite of products and services designed to meet the evolving needs of commercial and personal lines customers.
With more than 30 years in the insurance sector, Simon has held senior roles at respected insurers and brokers. He started his career at Aviva, then spent time at NIG Commercial, followed by his appointment as Regional Director for Willis. After 3 years as Executive Director at Clear Group, he became the Sales Director at Pen Underwriting in 2014, where he remained until he joined Jensten.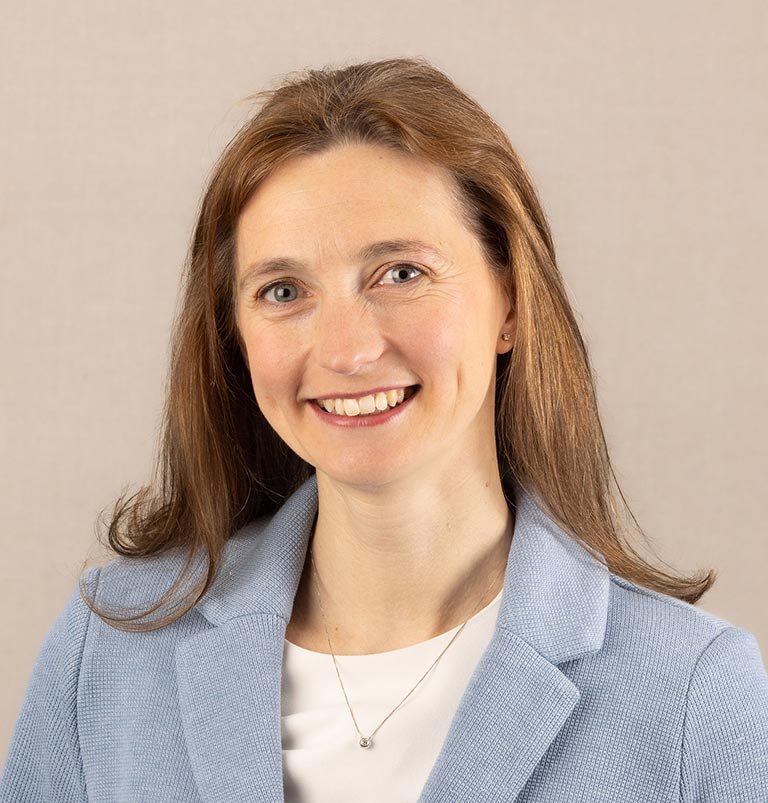 Lauren joined Jensten in 2022 as Group People Director. With experience leading the People agenda in large and complex growth-focused companies through periods of significant transformation, Lauren is responsible for People strategy, which is core to Jensten's success. She ensures the business maintains its focus on people with a strong employee value proposition, and a people-centric approach to acquisition and integration.
With 18 years' experience, predominantly in the insurance sector, Lauren began her career at RSA, where she held several roles, including Head of HR Change, ultimately culminating in her appointment as Head of People. A period as a senior HR Director at Adecco was followed by nearly 3 years as Head of People at Octopus Investments.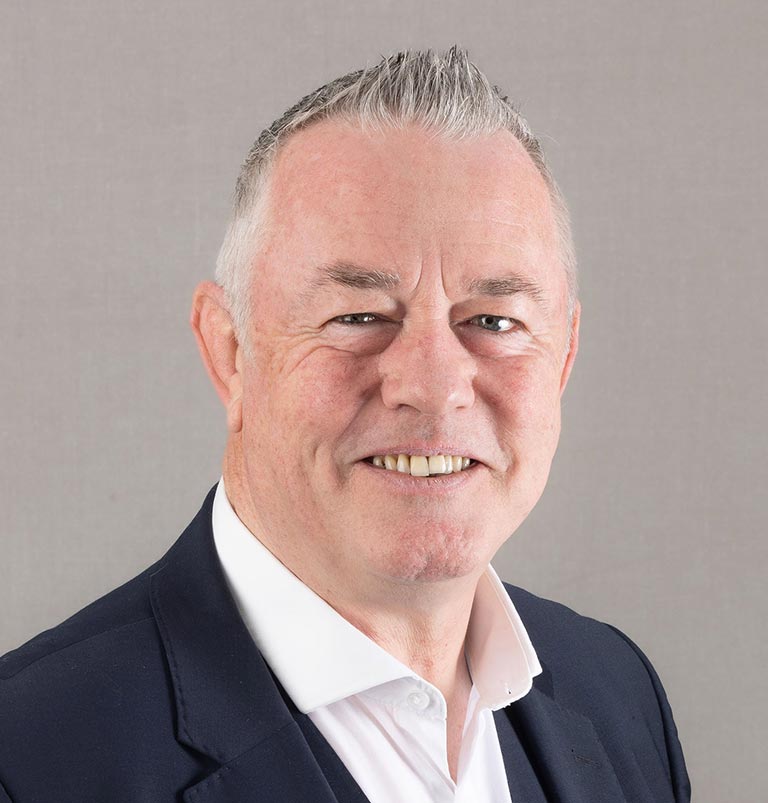 Group Risk and Compliance Director
Steve joined Jensten in 2021 as Group Risk & Compliance Director. With over 35 years' experience in financial services, Steve is responsible for overseeing the business' approach to regulatory compliance, governance, and risk management. He previously served as Secretary to the All-Party Parliamentary Group on Insurance & Financial Services and as Chairman of the Pensions and Savings Committee of the ABI.
Steve spent over 10 years at AXA in senior roles, including Head of Pensions Marketing and Head of Pensions & Savings Policy. Following a period as Director at PA Consulting Group, he was a Director at PwC, in the Insurance and Investment Management Team, leading on technical and regulatory change across all UK Insurance Markets. Steve spent the following 5 years as Group Compliance Director at BGL, with oversight for multiple brands, including the UK's leading aggregator Comparethemarket and French aggregator Les Furets.
Jonathan joined Jensten in 2021 as Group Placement Director with responsibility for placement strategy and market management, having spent 15+ years leading strategy and business development in high growth businesses.  
After starting his career as a Lloyd's underwriter in the mid-2000s, Jonathan formed a Managing General Agent (MGA) in 2010. Following the sale of that business to W R Berkley in 2013, he became the Head of Development for their UK insurance company. Prior to joining Jensten, Jonathan was the Capacity Director for Gallagher's £600m underwriting division, where he spent six years leading strategy and capacity management. Since 2016, Jonathan has been a Non-Executive Board Director of the UK's MGA trade association, the MGAA.
James joined Jensten in 2021 as Head of Marketing before being appointed Group Marketing Director a year later, with responsibility for marketing, brand and communications. He oversaw the successful rebrand of the businesses which now form Jensten Insurance Brokers, Jensten Underwriting and Jensten London Markets. With experience driving organic growth in insurance businesses, James is responsible for developing the Jensten's lead generation and digital distribution capabilities.
James spent 11 years with specialist retail broking business Access in various roles, which covered broking, product development, binder management and acquisition integration. In 2018, he was appointed as Head of Marketing with responsibility for delivering organic growth for a portfolio of retail brands.